Welcome to CrossRidge
Come join this fresh, new approach to secure, maintenance-free living. Drive out of the city and into the gates of this active adult community, where camaraderie thrives and yardwork becomes a thing of the past.
The close-knit community cultivates special friendships and experiences. Planned activities in the club house, travel and peaceful walks with friends through the beautifully landscaped streets and sidewalks will create cherished memories.
Enjoy the safe and secure life of a gated community. You can lock up and go to the "Riva" or travel the world, knowing that CrossRidge is protected by a 24-hour security team.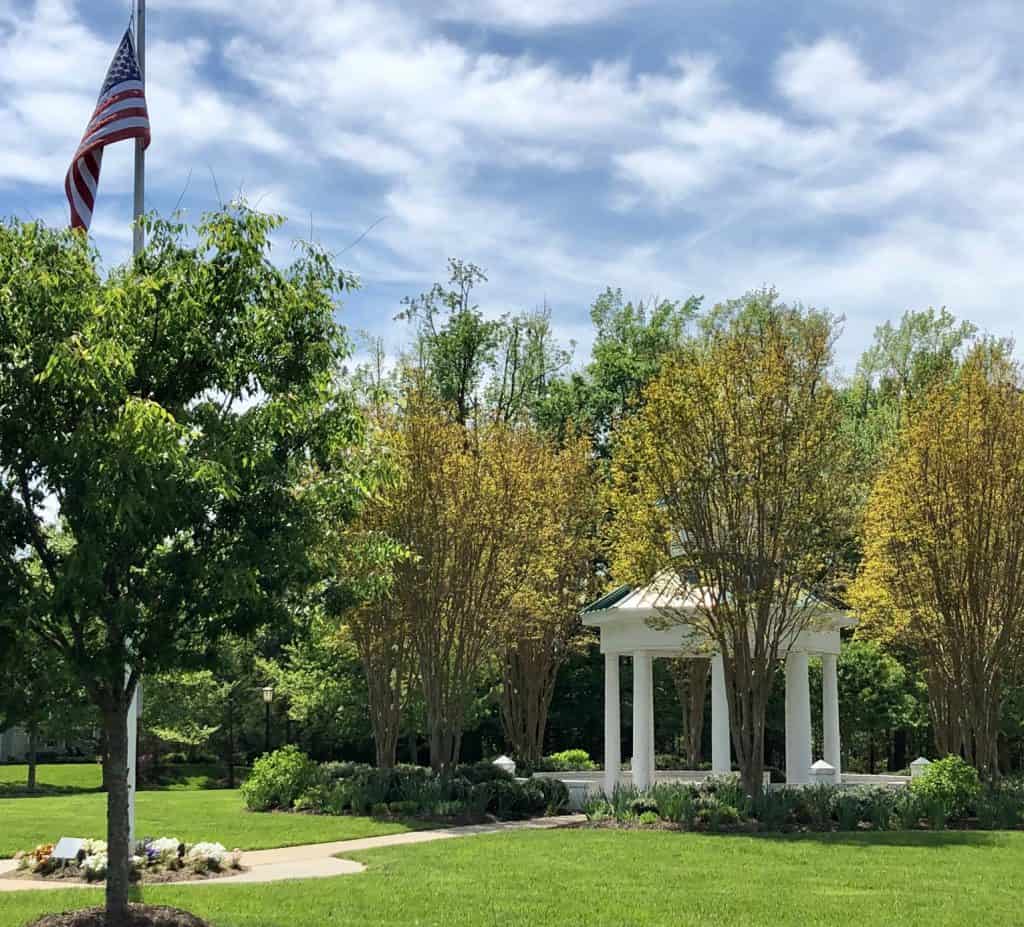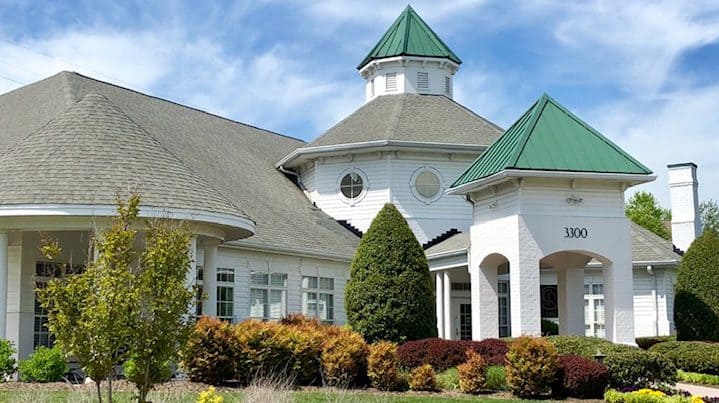 CrossRidge is located in the
Far West End of Henrico County
3300 CrossRidge Glen Way
Glen Allen, VA 23060
CrossRidge has six communities or neighborhoods, each with their own particular style of home:
Berkeley Carriage Homes I, 76 duplex condominiums
Berkeley Carriage Homes II, 150 duplex condominiums
Cottages, 257 single-family homes
Shirley Townes, 177 townhomes
Southall, 24 condominiums in 4 two-story buildings
Edgewood Townes, 60 townhome condominiums
CrossRidge residents enjoy first-floor living with everyday ease. Imagine a lifestyle where the common areas are constructed for ease of access and use by seniors. Imagine, also, waking up every day to a beautifully manicured lawn, without worrying about pests, weeds, or maintenance. Imagine having no leaves to rake and no snow to shovel. Imagine living within a gated community with staffed security for peaceful surroundings, quiet streets, and no random individuals in the neighborhood. This image can become your reality at CrossRidge.
Activities
Some residents seek out activities to immerse themselves in the CrossRidge community through the various clubs and special interest groups on the property. Other residents enjoy the calm setting of the well laid-out neighborhoods with only internal streets and traffic to worry about.
Having a gated community with staffed security makes for peaceful surroundings, quiet streets and no random individuals in the neighborhood. If you want to get involved you could check out some of the more popular clubs like: The Bridge Clubs, Arts and Crafts Group, Fun and Games Clubs, Stitch and Sewing Clubs, Travel Clubs, Book Clubs, Workout and Exercise Clubs and Dance and Jazzercise Clubs.
The Pavilion Club
Many of the activities and much of the CrossRidge lifestyle is centered around the Pavilion Club, supported by all residents through HOA dues. The environment around the Pavilion Club is friendly and active, complete with an indoor pool, club rooms, tennis courts, an outdoor pool, workout amenities, and party facilities. There is always a friendly staff member on hand who professionally manages the property.
Some of the key details you should know about CrossRidge Living:

Convenient to I-295, I-64 and I-95, and the Richmond Airport
400-acre site in western Henrico County
Gated community with security staff
55 and older age qualified community
Pavilion Club is the centerpiece of the community, offering pools, meeting rooms, fitness center, spa, and tennis
Over 900 residences
Strict Home Owners Association (HOA) bylaws and guidelines protect property values
HOA dues for master community and the specific home style community
6 different home styles and specific dues structures for each internal community
Professional center with legal, medical, and accounting adjacent to the community
Shopping, restaurants, grocery, and pharmacy all adjacent to the community
Sidewalks, common areas, and peaceful streets
Lots of parking for events and visitors
Sample Floorplans
CrossRidge Living means variety. The developer and builder of the wonderful community had a concept of providing comfortable homes with quality features. There are basically 4 different types of residences. All are constructed with few (or zero) steps for entry. All residences will be constructed with a large Owner's Suite on the first level, and are designed for first-floor living. Most of the residences have a garage. All have some form of patio or outdoor living area. The siding for the residences is brick and vinyl. Windows are all insulated glass. These units have gas forced air heat and are insulated to high standards for energy conservation. When these homes were brand new, and under construction, they were built based on the menu of standards provided by the builder. Owners have, over the years, made many custom enhancements, upgrades and changes to these properties. You may see a unit that has "builder basic" cabinetry, flooring, and finishes. You may also see a unit that has been totally upgraded and even had walls adjusted and structural changes completed. I am happy to help walk you through the process of seeing the various floorplans and home types to determine which one is the perfect one for you.
Four Main Styles of Residences
Carriage Homes: Attached units with one common wall, generally 2,200-2,600 square feet. Could be described as a duplex, but they are beautifully designed and constructed with total privacy in mind. Exterior is maintenance-free. Typically have a 2-car garage, private patio, and small yard. Prices ranging from $350,000-$450,000.
Cottages: Detached homes with 2-car garages, generally 1,900-2,700 square feet, closest style to a single-family home. Exterior maintenance-free, patios, yards, upgraded landscaping, private driveways. Prices ranging from $350,000-$450,000.
Townes: Common wall townhomes with several units per building, garages, patios, and small yards. Prices ranging from $300,000-$400,000.
Condos: Generally 1,700-2,200 square feet. Attached with assigned parking or garage. Price ranging from $300,000-$400,000.
I have a few popular floor plans below to provide an example of some of the very popular layouts. Many of the floor plans had revisions over the construction/development period. As you review these plans, I am happy to discuss the experiences I have had in selling a wide variety of CrossRidge home styles.
CrossRidge Homes For Sale

Sorry we are experiencing system issues. Please try again.

Recent Home Sales in CrossRidge

Sorry we are experiencing system issues. Please try again.

"100 percent professional in constant communication with us!
We called David Mize to help manage the sale of my mother's home on Cole's Point Way in CrossRidge.
David came recommended by some of my mother's neighbors. He brought detailed reports and explained them very well. He is extremely knowledgeable about the CrossRidge market. He got us 5 offers and our price was bid up over $10,000! David held our hand through every detail from staging the house, to closing. This has been a wonderful experience and I want to share it with anyone who is considering selling or buying a home in CrossRidge. David is your man."
—Linda Chapman
Want to learn more about CrossRidge Living?
I have been involved in selling CrossRidge homes since the very beginning.
My experience and knowledge will help you make the best decisions in this very important sale.
Contact me to help you in the next steps to see what CrossRidge has to offer.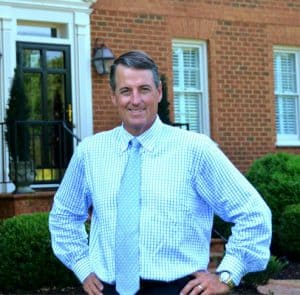 David Mize

Associate Broker
Visit my full website
Find me on Facebook






Reviews on Zillow
"We loved working with David! It took us a long time to meet a Realtor that we could depend on and that knew the business. He is very personable and responsive, we highly recommend hiring David as your Realtor."
—Chuck & Dana
Celebrating 32 years as a top Realtor in Richmond, Virginia! David Mize will assist you in discovering your perfect home!
Send me your contact information and I'll reach out to you shortly.
This information on these pages is gathered from materials and information gained from his years of selling homes in CrossRidge. David Mize is not affiliated with the CrossRidge community, the builders of the homes, the developer or the Homeowners Association. David Mize has prepared this information to provide a quick and easy resource for those individuals seeking information about the community and advice about purchasing or selling real estate. David Mize does not guarantee any of the information presented in these pages, and cannot be held liable or responsible for misinterpretation or any omission. All information should be independently verified by interested parties prior to making any contracts or business endeavors. This information has been copy written and sole right to the copy and images are maintained by David Mize, Associate Broker, Long and Foster Realtors.